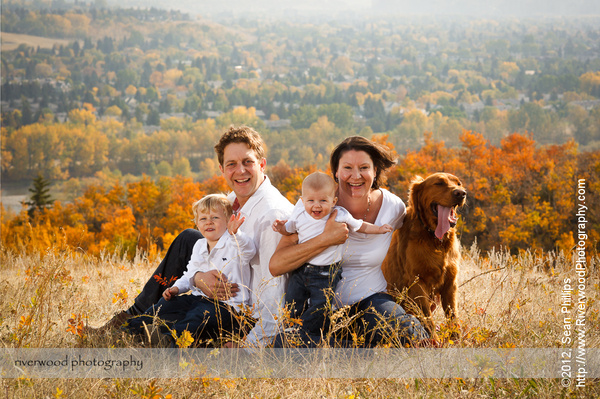 Fall Family Portraits at Edworthy Park. It was a beautiful fall day in Calgary and it was a treat to be outside enjoying it. Fall is a great time for family photography outside, and that makes it very easy to include the family dog.
2012, Sean Phillips
http://www.RiverwoodPhotography.com
This entry was posted on Friday, February 22nd, 2013 at 1:56 pm
You can follow any responses to this entry through the RSS 2.0 feed.
Tags: 3x3, Alberta, autumn, Beswick, Beswick Family, Calgary, Calgary Childrens Photographer, Calgary Dog Photographer, Calgary Family Photographer, Calgary Family Photography, Calgary People Photographer, Calgary Pet Photographer, Calgary Pet Portrait, Calgary Photography, Calgary Portrait Photography, Canada, child, children, Dog, Edworthy, Edworthy Park, Fall Color, Fall Colours, Fall Portrait Session, Families, Family, Family Photographers, Family Photography, kid, kids, Park, Pet, Photo by Sean Phillips, Photography, Portrait
Posted in: Photography