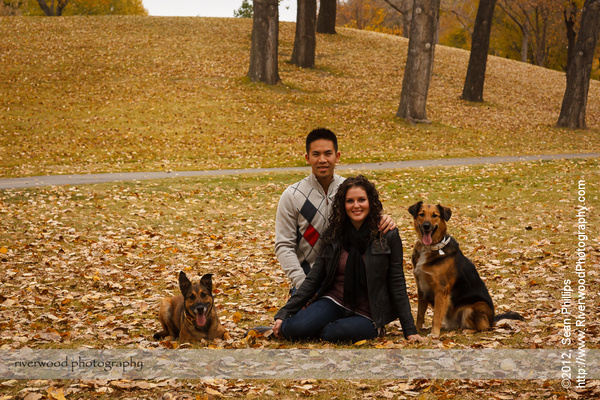 Fall Portraits at Confederation Park in Calgary. This picture was made during an extended family session but we also took a few minutes to get some nice images of this couple and their dogs.
2012, Sean Phillips
http://www.RiverwoodPhotography.com
This entry was posted on Tuesday, February 26th, 2013 at 4:30 pm
You can follow any responses to this entry through the RSS 2.0 feed.
Tags: 3x3, Alberta, autumn, Calgary, Calgary Childrens Photographer, Calgary Dog Photographer, Calgary Family Photographer, Calgary Family Photography, Calgary People Photographer, Calgary Pet Photographer, Calgary Pet Portrait, Calgary Photography, Calgary Portrait Photography, Canada, child, children, Confederation Park, Dog, Fall Color, Fall Colours, Fall Portrait Session, Families, Family, Family Photographers, Family Photography, kid, kids, Pet, Photo by Sean Phillips, Photography, Portrait
Posted in: Photography