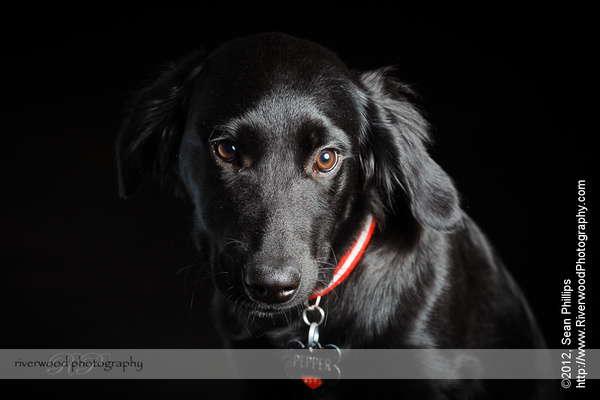 A beautiful image from my first Pet Portrait session in the studio with Pepper (or at least the first one where I was able to get her to sit where I wanted her to). I was working with.
Pepper is now 4 months old and growing quickly
Black Lab, Golden Retriever, Border Collie Cross
2012, Sean Phillips
http://www.RiverwoodPhotography.com
This entry was posted on Tuesday, November 13th, 2012 at 4:30 pm
You can follow any responses to this entry through the RSS 2.0 feed.
Tags: 3x3, Alberta, Border Collie, Calgary, Calgary Dog Photographer, Calgary Dog Portraits, Calgary Pet Photographer, Calgary Pet Portraits, Calgary Studio Photography, Canada, Cross, Dog, Dog Photographer, Dog Photography, Dog Portrait, Dogs, Family, Lab, Mix, Pepper, Pepper Phillips, Pet, Pet Photographer, Pet Portraits, Pets, Photo by Sean Phillips, Photography, Portrait, Studio
Posted in: Photography